Best Shamrockaritas Recipe- How to Make Shamrockaritas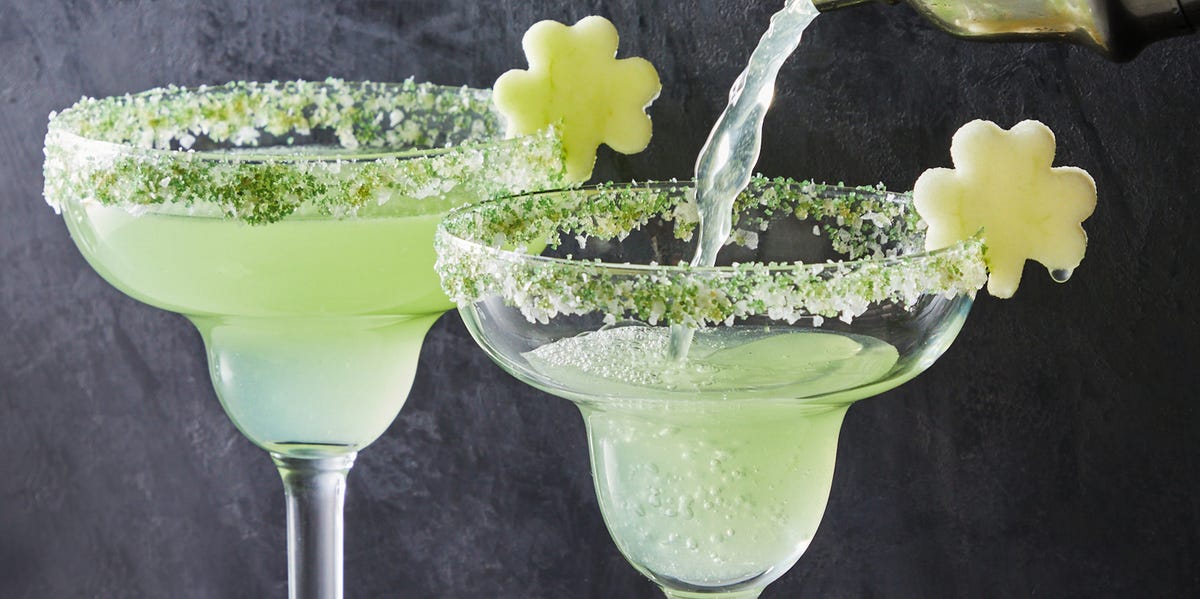 Margarita lovers, rejoice! The Shamrockarita has arrived. Backed with tequila and lime, then spiked with sour apple liqueur, this festive take on the classic cocktail will add the perfect flair to your St. Patrick's Day party.
A classic margarita is typically made with 3 parts tequila, 2 parts triple sec, and 1 part lime juice. Here we're swapping out part of the triple sec for sour apple liqueur, which brings a refreshingly tart note to the cocktail, as well as that gorgeous green tint.
Every festive cocktail needs a fun garnish, and these shamrock-shaped apple slices add the perfect touch. They're super-easy to make—just cut 1/4″-round slices of Granny Smith apple and use a 2″ shamrock cookie cutter to stamp out the shapes—but if you want to simplify, a plain half-moon apple slice will also work.
Made this? Let us know what you think in the comments below.
This content is imported from poll. You may be able to find the same content in another format, or you may be able to find more information, at their web site.
Assistant Food Editor
Taylor Ann Spencer is the assistant food editor at Delish, where she develops recipes, creates recipe videos, and styles food. With a background in writing and theater as well as professional cooking, she enjoys sharing her love for global flavors and all things baking through informational posts, hosted videos, and just plain everyday conversations. When she's not cooking, she's brainstorming her next culinary mash-up. Mac 'n' cheese chili rellenos, anyone?