Book bans rare at Valley libraries, schools | News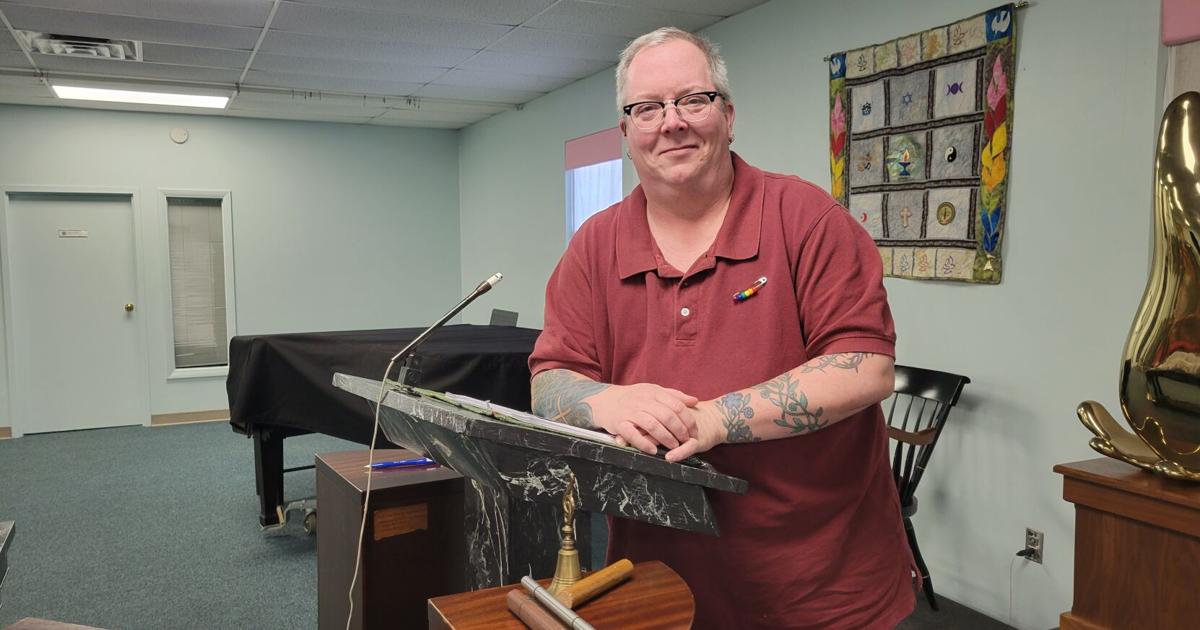 In October, the Rev. D.C. Fortune, the pastor of the Unitarian Universalist Congregation of the Susquehanna Valley, at 265 Point Township Drive, Northumberland, and church members led a sermon called "We Read Banned Books." 
Self-described on the church's website as "a liberal religious community whose members and friends support one another in a continuing commitment to a free, open, and loving search for spiritual and religious truth and meaning," Fortune said members of the church include Christians, culturally Jewish, a Buddhist Priest, an individual rooted in the Hindu tradition, atheists and humanists.  
"It's not unusual for Universalists to do Banned Books Week," said Fortune, pastor of the church since July. "Banned books week came right before National Coming Out Day (on Oct. 11). For us, that makes a lot of sense because we have a number of LGBTQ members. I'm a transgender man. We have a couple here who owns a women's book store years ago. For those of us who grow up in the queer world often in rural communities, literature is a connection to a larger community we didn't have in the year before the internet."
Growing up in rural Maine, Fortune said books were "a lifesaver" for someone like him who believed he was the only person who felt the way he did.
"That's a relatively common narrative among LGBTQ folks," said Fortune. "We know that depression and suicide rates and self-destructive behaviors among LGBTQ kids is fed primarily by feelings of isolation and rejection by communities of support, whether that's friends at school, family members, church groups or whatever. Those things can be deadly for kids. To find a book with a character that is like me is lifesaving."
In the October sermon, Fortune discussed the Hays Code, a self-censorship of the Motion Picture Association of America from 1934 to 1968. The guidelines prohibited ridicule of authority and patriarchal family structure; sympathy for the villain; and gay characters. If gay characters are hinted at, they must either be dead or have a conversation experience by the end of the film. Fortune also discussed suicide and bullying in the LGBTQ community.
"Kids are dying and they're looking for anything — anything — to make them feel not alone," said Fortune. "Books can do that. People don't ban books, they try to ban ideas. That's just a bad idea, a bad plan."
Fortune said nobody who has ever banned or burned a book has come out on the right side of history.
"What are you so afraid of that you need to ban a book?" he said. "What is in there is so threatening? And why is it threatening? Are you worried about a Communist Domino effect? Are you worried that kids might turn gay if they read it? Kids won't turn gay if they read that stuff. They might not kill themself. They won't turn gay, what they'll turn is alive."
No bans in schools
Line Mountain School Board President Troy Laudenslager said one from the public has brought up the topic at a public meeting. The board has had no discussions in public or in executive sessions about banning books. There are no proposals to do so and no future plans or agenda items at this time.
"If anything comes as a request, we would talk about it," said Laudenslager. "I would think administration would bring that to us. That would be my expectation."
Dr. John Bickhart, the superintendent of Milton Area School District, said there are no specific restrictions on books in the district library. If a parent requests their child not to take a certain book out, the district honors that request, he said. 
No parents or activist groups have come to the district to ask for a book to be banned, including "Gender Queer:  A Memoir," he said. The answer was similar from officials at Danville Area and Shikellamy school districts.
Snyder County Libraries Executive Director Pam Ross and Programming and Circulation Director Mitch Alday said they have not received any requests to keep any book off the shelf.
In fact, said Ross — who has been at the helm of the four county libraries in Selinsgrove, Middleburg, Beaver Springs and McClure since 2007 — they have received requests to stock banned or challenged books.
"We had a huge spike in requests for 'Maus,'" said Alday, referring to Art Spiegelman's Pulitzer Prize-winning graphic novel about the Holocaust that was released in 1980 and was banned by a Tennessee school board earlier this year due to profanity and nudity.
Another recently banned book, Maia Kobabe's 2019, "Gender Queer: A Memoir," is another book patrons have requested, he said.
"Gender Queer: A Memoir "is a 2019 graphic memoir written and illustrated by Maia Kobabe. 
The only time Ross can recall anyone questioning material in the library was just before she took over as executive director and a patron wanted a youth-oriented book moved away from the young children's section.
"It was an appropriate request," she said.
At Susquehanna University, a new Social Justice Book Club was started to give the community an opportunity to discuss issues, such as banned books. The book club meets monthly in Room 104 at the Blough-Weis Library.
The Daily Item reporter Marcia Moore contributed to this report