Gio Reyna Continues Post-World Cup Streak With Second-Straight Game Winner for Dortmund – NBC Los Angeles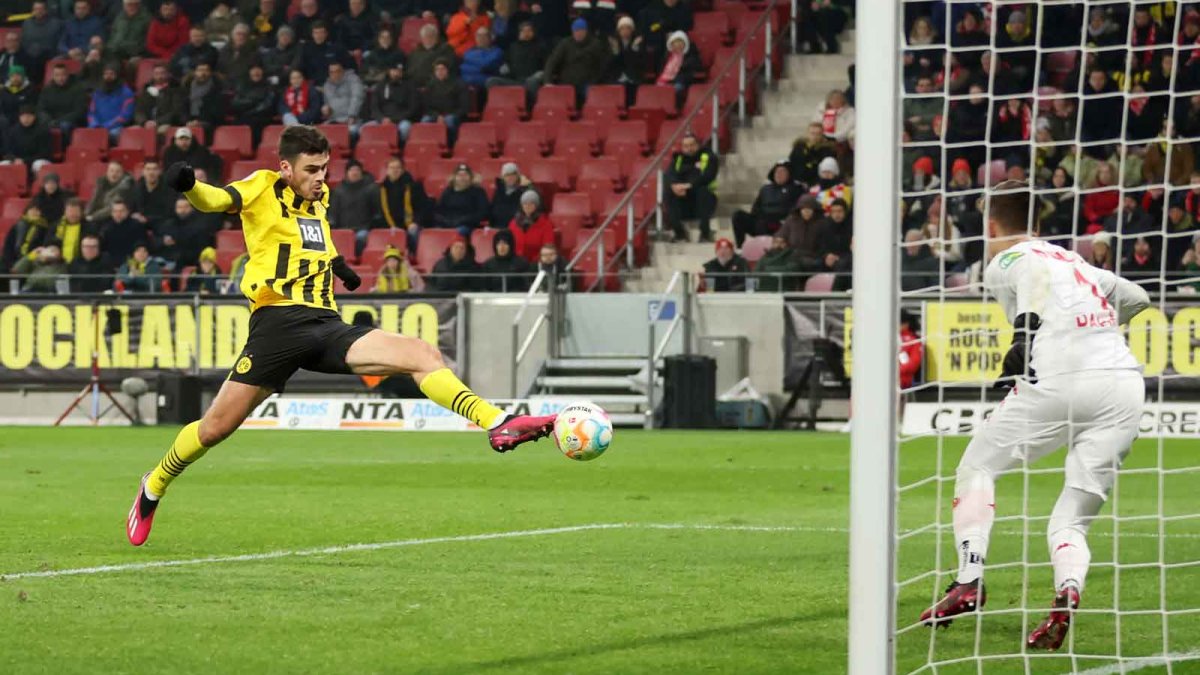 Gio Reyna's goal-scoring streak continued on Wednesday against Mainz. 
The 20-year-old entered the game for Dortmund in the 62nd minute and delivered his second-straight game winner off a set piece from the corner. 
His goal — which came deep into stoppage time — was the exclamation point on an eventful week for Reyna and Dortmund. 
After a thrilling first five minutes that saw both clubs get on the board, Dortmund struggled to execute and capitalize on multiple opportunities. It looked like they'd be returning home with one point until Reyna's heroics. 
This came just four days after the American delivered an absolute dart from the top of the box to secure Dortmund a 4-3 win over Augsburg. He also came off the bench in that performance.
His celebration on Sunday seemed to fuel the flames of an ongoing controversy centered around Reyna, his parents and former USMNT head coach Gregg Berhalter. 
Reports of a falling out between the two families — who have known each other for over three decades — first emerged when Gio hardly saw the field in Qatar. Berhalter seemingly confirmed the report by publicly discussing the forward's attitude. Danielle Reyna, Gio's mom, ultimately disclosed decades-old abuse allegations against Berhalter toward his now wife, prompting an ongoing investigation by U.S. Soccer. 
Beyond the family drama, Berhalter garnered some attention following the national team's Round of 16 exit. He said part of the team's offensive struggles boiled down to the fact that they "don't have a Memphis Depay right now who's scoring in Champions League."
The comparison to the Dutch forward — who did provide the Netherlands one of its three goals against the U.S. — confused some as Memphis hasn't scored a Champions League goal in three years. In that same time, Christian Pulisic, Weston McKennie and Brenden Aaronson have all scored multiple Champions League goals. 
While Reyna's celebration of zipping his lips seems to be a reference to the back-and-forth of the past two months, soccer fans also took note of him plugging his ears, a celebration popularized by Memphis.
Dortmund is now 2-0 in league play since returning from the World Cup and has moved into fifth place on the table, just outside of Champions League qualification. 
They return to action this Sunday against eighth-place Leverkusen.