How LeeAnne Locken Accumulated Her Estimated Net Worth Of $2.5 Million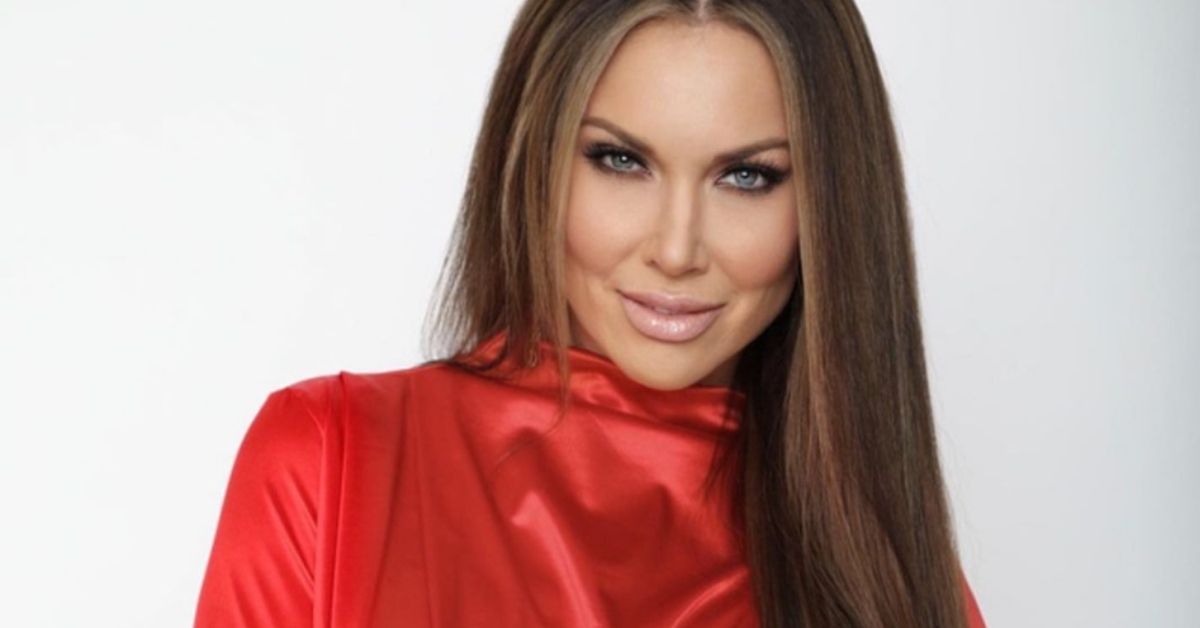 LeeAnne Locken is a television host, actress, and personality best known for Bravo's The Real Housewives Of Dallas and TV Land's She's Got The Look. LeeAnne is also a content creator and contributor for travel, beauty, and luxury lifestyle topics, and has been featured in magazines and tv shows worldwide. LeeAnne utilizes her platform to promote a healthy lifestyle, positive mental health motivation for daily self-care, and to bring awareness to charities and non-profit organizations.
Related: These Real Housewives Are The Most Charitable With Their Wealth
LeeAnne has amassed an estimated net worth of $2.5 million building an international television career as a TV host, actress and reality TV star. The list below includes details and fun facts about LeeAnne's life and professional career spanning decades, including the non-profit organizations she supports and upcoming projects. From her early life to her current career success, and the journey in between, here's how LeeAnne Locken accumulated her estimated $2.5 million net worth.
8/8

Early Life & Family

LeeAnne was born and raised by her grandparents in Texas and had a strained relationship with her mother, who was in and out of her life. LeeAnne said, "My mother actually married into the carnival circuit, so I started, because she was already in it, I would spend my summers with my mom." The tumultuous relationship with her mother resulted in LeeAnne suffering physical and emotional abuse and attempting suicide three times in her lifetime.
7/8

Working At The Carnival

On working at the carnival so young, LeeAnne said, "I started working in the duck pond, and then by the time I was 11, I bought my first stick joint… And on the back of a popcorn box for 150 bucks, it was a tip-up the Coke with a fish string… I bought six to eight more games, rotated them, what I had, and had adults working for me and retired when I was 16."
6/8

Education & Career Beginnings

After retiring from the carnival at 16, LeeAnne went on to graduate from J. Frank Dobie High School in Houston, TX in the class of 1985. She attended the University of Houston, then moved to Chicago to pursue modeling, and later Los Angeles, where she developed an affinity for acting. She then appeared in Vasectomy: A Delicate Matter (1986), My Best Friend Is A Vampire (1987), and was a Miss USA Top 10 finalist in 1989.

Related: 'RHOD': LeeAnne Locken Calls Stephanie Hollman The 'Biggest Liar'
5/8

Filmography As An Actress

LeeAnne's filmography as an actress includes Sons of Thunder (1999), Miss Congeniality (2000), Walker Texas Ranger (2001), 12 Hot Women (2003), Rain, Inspector Mom (2006); Chase (2011), GCB (2012), Chariot, Pros and Cons: A Fantasy Football Movie (2013), Beyond the Farthest Star, Carter High (2015), Ex-Housewife (2019), and Broken Vessels (2020). She also was a writer, director, executive producer, and host of the television and web series' Luxury Dallas (2012) and Beautiful You HDTV (2013).
4/8

Television Appearances As Herself

LeeAnne's television appearances as herself include Firehouse Cooks, Plano Wired (2006), The Plano Experience (2007-2010), She's Got The Look (2008-2010), Eye On Plano, It's Three O'clock Somewhere, Most Eligible Dallas (2011); Big Rich Texas, The Stark Club (2014), Entertainment Tonight (2016), Watch What Happens Live With Andy Cohen (2016-2019), The Real Housewives Of Dallas (2016-2020); The Domenick Nati Show, Glitterbomb (2018), Don't Be Tardy, Celebrity Page, The Real Housewives Of Atlanta (2019), and Popternative (2020).

Related: 'Real Housewives of Dallas': Did Bravo Fire Former Housewife, LeeAnne Locken?
3/8

Working With Organizations

LeeAnne became a board member of The Fashionistas in 2012, a Style Council member for DIFFA, and Fashion Police for Fashion Group International in 2013. She also has worked with charities and non-profit organizations in different roles and events including serving as Honorary Chair for AIDS Services Dallas' "No Tie Dinner" and Co-Chair of Dallas Challenge's "Art From the Heart". LeeAnne currently serves as vice president of The Fashionistas and board member of Housing Crisis Center.
2/8

Charitable Work With Non-Profit Organizations

LeeAnne utilizes her platform to share her philanthropic efforts and spread awareness about AIDS activism, LGBTQ issues, animal rights and the dangers of sexual trafficking. LeeAnne says, "The Ripple Effect is what happens when instead of judging one another or condemning one another, we attempt to BE BETTER and DO BETTER by helping one another." She currently is working with Minnie's Food Pantry, Bryan's House, Keeping Families Together, and Unlikely Heroes.
1/8

Current Life & Career

LeeAnne is currently a TV Host, Travel content creator, and contributor of Eternal Traveler Mag. She promotes maintaining a healthy lifestyle and advocates for positive mental health and well-being daily by posting motivational content on beauty, travel, fashion & healthy living videos on social media. She is also regularly interviewed by podcasts and other media outlets and actively speaking out about her Love LeeAnne series, which encourages positive motivation for mental health, well-being, and daily self-care.