How romance with an AFLW backdrop and other self-published tales are shaking up the industry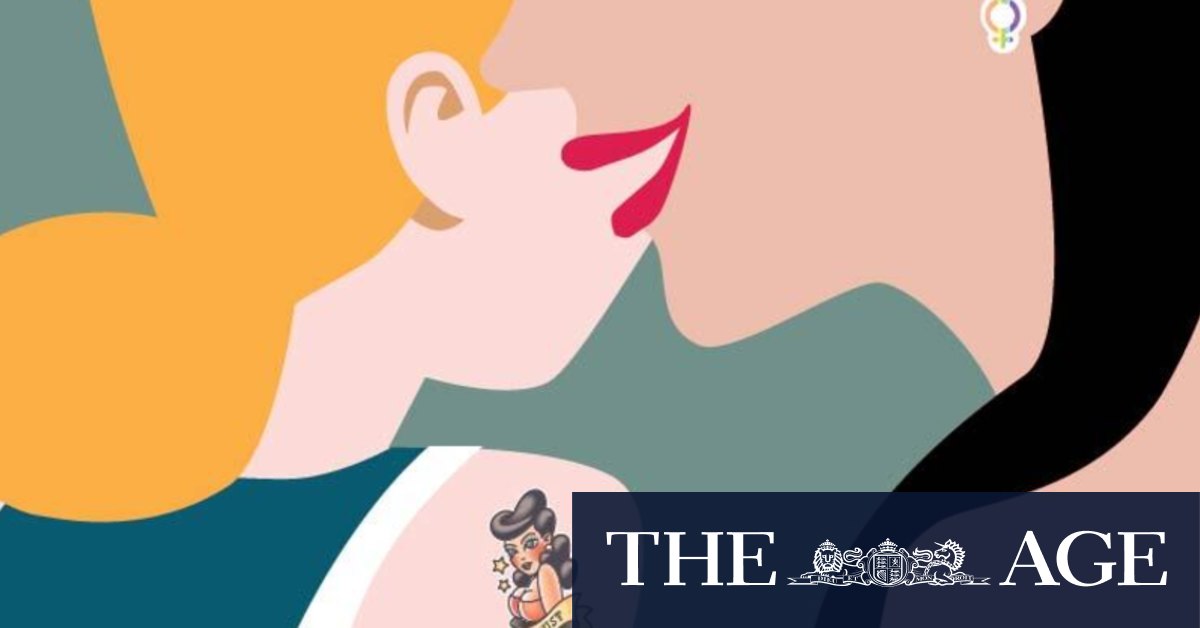 There was a Twitter pile-on in the self-publishing sphere a few years back. A heterosexual male writer, keen to elbow his way into a captive market, was spruiking a sapphic fiction book with a lesbian protagonist and applying all the relevant hashtags. Writers and readers alike responded with indignation. The self-publishing community is a tight, protective one – particularly within its sub-genres – and as author KJ says, they'll often "circle the wagons".
I met KJ at Conflux Bendigo, a creative industries conference at which we appeared on a panel regarding the future of publishing. My head swivelled as she spoke. Here was an author who had actually sold well during the pandemic – and being self-published was the key.
KJ writes sapphic fiction, a more inclusionary update of "LesFic" that includes trans women, bisexual women, pansexual women, lesbians – "all that sort of stuff". Her contemporary romances have had backdrops of AFLW, the social housing crisis and teaching. KJ herself is a teacher by trade.
There's a snobbery towards romantic fiction within the publishing industry, despite Fortune recently reporting that this genre's sales are second only to general fiction, but sapphic romance in particular has a loyal audience. "There are a lot of people who have discovered the label 'queer' and they are looking for literature that they see themselves in," KJ says.
On the review site Goodreads, readers compile lists such as "Lesbian books set in New Zealand or Australia", and sapphic books are celebrated through dedicated awards such as the Goldies, IHeartSapphic and LesFic. The blog Women and Words published the post Eight Ways to Encourage LesFic Writers to Publish During the Pandemic.
KJ put out Coming Home five months into the pandemic, and in that quarter collected more than $21,000 in royalties. (She's published six more books since then.) By contrast, my traditionally published book, similarly released amid lockdowns, sold about 14 per cent of my previous title. All my appearances, bar one local festival, were either cancelled or across some impenetrable border, and the bookshops, forced to close, sent back copies in droves.
"It's only 0.0047 cents per flip, which sounds ridiculous, but one of my books has had a million page flips over a year."

KJ
These aren't problems that concern self-published authors. Their sales are largely eBooks (70 per cent of KJ's readers are in the US), and many writers use pseudonyms, so they eschew public appearances in favour of BookTok, which loves a steamy romance. While traditional publishers aim for coverage in arts pages of newspapers – dramatically cut back during the pandemic – self-published authors embed hyperlinks in their books that feed readers to their shop or social media. In the past couple of years, The Conversation, The Australian Financial Review and ArtsHub all ran stories about self-publishing shaking up the book world.
KJ uses Kindle Direct Publishing (KDP), but there are other options, among them the sexier-sounding Australian models, IndieMosh and Tablo. She's put together a team – a designer and editor, and beta readers – which does require some money in the bucket, but the books themselves are either eBooks or print on demand.