IHSA expects decision today on football state finals host | Sports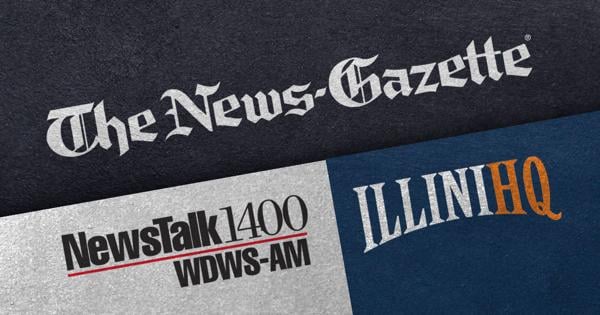 BLOOMINGTON — The IHSA Board of Directors is expected today to select which one of four Illinois communities will host its high school football title games for the next five years.
The board will confer this morning and may have an announcement as soon as this afternoon, IHSA spokesman Matt Troha said on Tuesday.
The football state finals have annually flipped between Champaign's Memorial Stadium and DeKalb's Huskie Stadium since 2013. The IHSA seeks to host the games in a fixed location from November 2023 to November 2027.
This may put the joint bid of Visit Champaign County and the University of Illinois in jeopardy; as it stands, the Illinois football schedule will only allow Memorial Stadium to host three out of the five years. The state finals are typically hosted the weekend after Thanksgiving.
"We hope it stays; we know everyone loves to visit Champaign," said Visit Champaign County's Mike Koon during his appearance on SportsTalk last month. "We are disadvantaged at the fact that we can only host every other year."
Three other cities submitted bids for full-time hosting duties: DeKalb at Northern Illinois University, Carbondale at Southern Illinois University and Bloomington-Normal at Illinois State.
"Even though we're all competing for a very important bid, we're all colleagues in this," said Brad Hoey, special events coordinator for the DeKalb County Convention and Visitors Bureau. "We all want our state to be successful. It's an economic boon to the community it goes to, and that's great; a rising tide lifts all ships."
Applicants provided data on their venue's insurance coverage, security plan, accessibility and tech features, along with its parking, locker and training facilities, concessions and other operational details as part of their bids.
Here's a quick breakdown of the contenders.
Normal, Hancock Stadium (13,391 seats)
Home of the Illinois State Redbirds since 1963, the venue hosted the first-ever IHSA football state title games in 1974, and they returned every year until 1999.
A scheduling conflict with an ISU football playoff game resulted in the football state finals moving to Champaign, and they haven't been back since.
Carbondale, Saluki Stadium (~15,000 seats)
Located just over 50 miles from Illinois' southern tip, Saluki Stadium is the only venue submitted for a bid that hasn't hosted the IHSA title games before.
Completed in August 2010, the stadium has a few unique features: a grass berm next to the north end zone that seats about 2,500 on blankets and lawn chairs, and a "state-of-the-art" video board installed in 2019, said SIU senior associate athletic director Tom Weber.
"I think it would be great for our local businesses around that time of year to have people from throughout the state coming to play and watch football," he said.
Champaign, Memorial Stadium (60,000 seats)
The historic home of the Fighting Illini is fresh off its first time hosting the IHSA state finals since 2018. The onset of the COVID-19 pandemic led to the event's cancellation in 2020.
The reason it can't host a full, five-year block? Illinois football is scheduled to host Northwestern at Memorial Stadium on Nov. 25, 2023, and Nov. 29, 2025.
DeKalb, Huskie Stadium (24,000 seats)
The stadium opened in 1965 for the NIU Huskies has hosted the IHSA football finals five times in the last ten years (all the odd-numbered years since 2013).
Hoey said the stadium's mid-size feel sets it apart.
"The seating is very close to the playing field; it's very fan friendly," Hoey said. "There's an excitement level for the participants, because the fans are so close and right there."