Literature: John Irving was inspired by Dickens
Irving grew up not knowing his own biological father, but adored his stepfather, who is still alive. "If there is a stepfather in a novel of mine, it's always an empathetic character. This one [in The Last Chairlift] is one of the best." It's a kind of homage to the man whose name he took, but none of the stepfathers is exactly or remotely like him: "If I wrote too closely about the actual people in my life I'm sure I would have heard of it."
Irving, like British novelist Ian McEwan, discovered his half siblings later in life, but he never met his father. One of the reasons he can take something autobiographically true and use it often in his fiction is that the absence of his biological father was never traumatic for him.
"He didn't turn out to be a serial killer and all of his other children loved him. And I regret because of the falling out he had with my mother that I didn't meet him in real life … I'm happy that I met his other children later."
If the stepfather in The Last Chairlift echoes his own life, so does the seduction of a young teen by an older woman. In Irving's case, he was 11, but, again, he says it's never been an issue for him.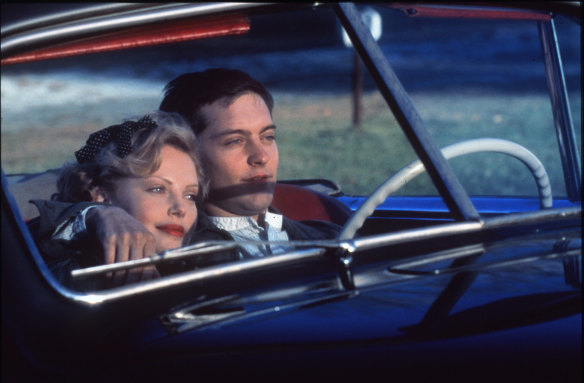 "This woman was never abusive to me and I liked her. What troubled me when I was sexually of age is that my first so-called normal sexual experiences with young women of my age were, frankly, less interesting to me or less thrilling than what I remembered or had in my imagination made more of with the older woman. That doesn't sound like trauma to me … my only regret in talking about it is that no matter how much I say how little it mattered to me or influenced me, that's not what people hear."
In the course of the novel, Adam, who like Irving writes screenplays, remarks that unmade movies never leave you. Not the case for Irving, who won an Oscar for his adaptation of The Cider House Rules, although there is a screenplay within The Last Chairlift that certainly won't get made. (You'll have to read the novel to discover why.)
The fact is he has written several unmade screenplays that he has subsequently written as novels: A Son of the Circus, Avenue of Mysteries, Rules for Ghosts. "Mine have gone away, but most screenwriters don't have that option."
Irving has spent large chunks of his life living away from the US, in Europe and for three or four months every year in Canada for many years before finally moving there. But the US will remain the political subject of his life and The Last Chairlift works as some sort of history of the country's sexual politics.
Loading
He once said that he loves sexual outsiders because the world was harder for them. So have things improved? In the US, there is no question, he says, but then cautions: "Look at the pushback, which is a subject under scrutiny in the novel," he says. "Look at the truly cruel and punitive legislation that has been passed recently in Republican state legislatures around the US that is deliberately not just targeting abortion and abortion rights or women's rights, but specifically targeting LGBTQIA+ rights."
As for Donald Trump running again for the presidency, Irving holds bigger hopes for him than simple failure. He wants Trump to go down in flames, bringing the rest of the Republican nominees with him.
"I hope Trump can make DeSantis [the governor of Florida, who may also run for the Republican nomination] look bad, because I'm much more worried about that prick than I am Trump; DeSantis is every bit as evil as Trump, but he is a whole lot smarter."
The Last Chairlift is published by Simon & Schuster at $49.99.
The Booklist is a weekly newsletter for book lovers from books editor Jason Steger. Get it delivered every Friday.