Ohio U.S. Senate nominees agree to two debates | Politics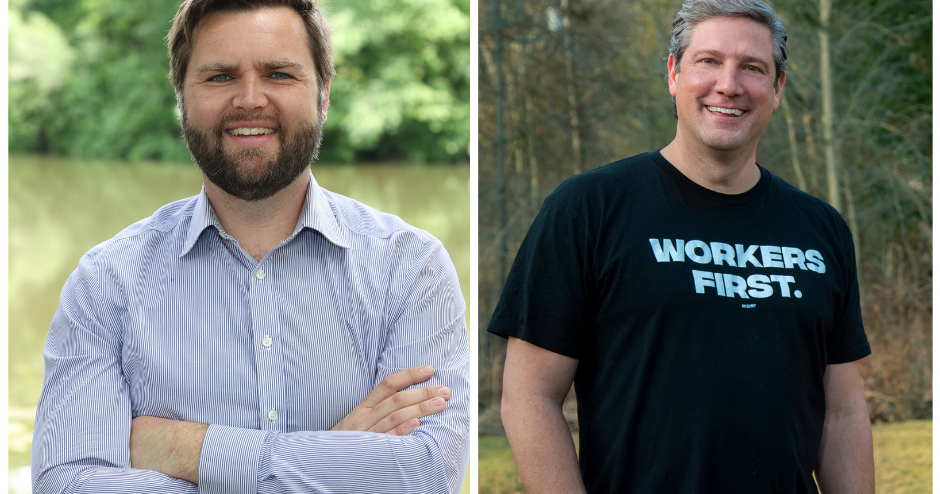 Tim Ryan and J.D. Vance have agreed to debate after all. But their campaigns are still not entirely on the same page.
In a press release touting the "final" debate schedule, U.S. Rep. Tim Ryan, D-OH, said there would be a total of three debates: On Oct. 4, the U.S. Senate nominees would meet in Hamilton; on Oct. 10, they'll meet in Cleveland; and on Oct. 17, they head to Youngstown.
The only problem? Vance's team contends they didn't agree to the first one.
"J.D. has agreed to two debates," campaign spokesman Luke Schroeder said in a statement, describing those on the 10th and the 17th. "We have reiterated in multiple conversations with (host station) WLWT that an October 4th debate in Hamilton is not logistically possible."
Vance's campaign did not respond to follow up questions about his schedule on the Oct. 4. The day before, he's attending a fundraiser in Clyde, about halfway between Cleveland and Toledo. The host, Bill Frankart, attended the Jan. 6 rally and posted photos of the event on Facebook. In a comment, though, Frankart said he "didn't really see what all transpired."
As has been the case with other fundraisers, the first $2,900 Vance collects at the Oct. 3 event will go toward retiring debts from his primary campaign.
The back and forth
Mar 28, 2022; Wilberforce, Ohio, USA; U.S. Senate Republican candidate J.D. Vance, left, delivers his closing remarks as fellow candidate Mike Gibbons listens during Ohio's U.S. Senate Republican Primary Debate at Central State University. Photo by Joshua A. Bickel/Ohio Debate Commission
In dueling press releases, Vance and Ryan have spent the past month squabbling over when and where they can debate. Oct. 4 has been a particular sticking point. Ryan has pushed for a debate in the Cincinnati area that day, while Vance has argued for one in Cleveland.
Vance also explicitly turned down a debate organized by the Ohio Debate Commission despite participating in a debate they organized during the primary. Meanwhile, as late as last week, the Youngstown station hosting one of the upcoming debates said they got "no feedback" from Vance's team about participating.
The current schedule means debates will be confined to the Northeastern part of the state, far from Vance's stomping grounds near Cincinnati. The Ryan campaign seized on that point quickly.
"J.D. Vance got out of Ohio as quickly as he could, has spent the entire general election campaigning everywhere except Ohio, and wrote an entire book bashing the people he grew up with — of course he doesn't want to do a debate in his hometown," Ryan campaign manager Dave Chase said in a press release.
Follow OCJ Reporter Nick Evans on Twitter.
---
This article was originally published on The Ohio Capital Journal.