Opening up the world of parasports in Walla Walla | Health Fitness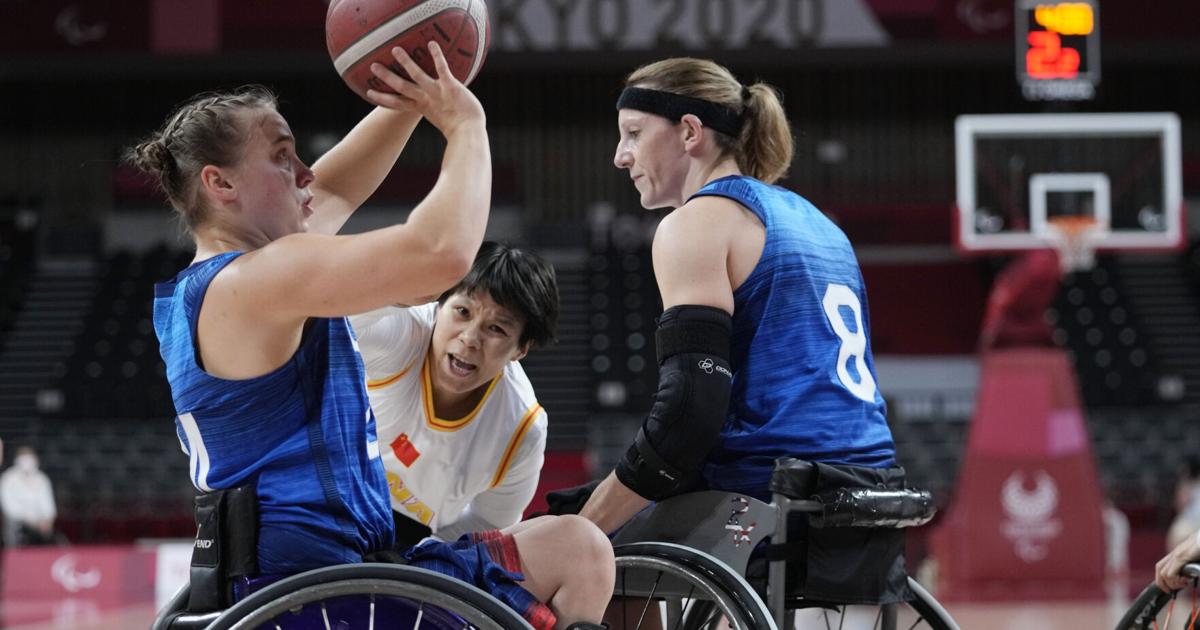 Brian Duke can't hide his excitement at what's about to happen in Walla Walla.
Duke is the manager of rehabilitation outpatient clinical services for the Providence Medical Group.
As a physical therapist, he works with people with a broad range of barriers to participating in sports. That can mean someone with knees stiff from arthritis to a person who uses a wheelchair for all mobility.
And that hurts, Duke said, knowing that if they could, some of his patients would choose to participate in athletic events, whether it be a local game among friends or in sanctioned competition.
His hope is to open up the world of parasports to Walla Walla and Duke has partnered with Walla Walla Valley Disability Network to explore the level of interest for that in the community.
With the help of the ParaSport Spokane organization, an information and demonstration session is slated for 12:30-4 p.m., Sunday, Sept. 18, at Center for Children & Families, 1150 W. Chestnut St, the former home of Blue Ridge Elementary School.
Adaptive sports equipment, coaches and athletes from Spokane will be on site to allow people to ask questions, hear more about parasports and try out sports wheelchairs and other equipment.
Parasports, a word that marries "paraplegic" and "sports," are played by people with some form of disability.
Some such sports are adapted from a traditional form while others have been created specifically for people with a disability.
In the International Paralympics Committee definition, disabilities fall into six categories: amputee, cerebral palsy, intellectual disability, wheelchair, vision impairment, and "others."
The Sunday afternoon event will help Duke gauge interest in the concept, he said.
"Hopefully this will be a jumping-off place to create a Walla Walla team, to open people's eyes to this. We've had some para-athletes here, but more in single instances," such as someone participating in road racing at the annual Lilac Bloomsday Run in Spokane, Duke said.
Bringing together a team, he added, is about far more than the sports, which can include basketball, track and field, swimming, sled hockey, yoga, skiing and strength and conditioning activities.
Having a parasports presence here is also about overcoming barriers to social engagement and pulling a wider community together, Duke said.
With the benefits of parasports clearly shown elsewhere, the physical therapist wants to see it made easily available to interested people in this area. In reaching out to ParaSport Spokane, he found like-minded people who echo Duke's enthusiasm.
"We feel strongly about being able to offer all people a chance to play," said the organization's executive director, Teresa Skinner.
Skinner has been involved in adaptive sports since 1995. She founded ParaSport in 2013 and has put her energy into community outreach, awareness and education initiatives. She's also the national team coach for the United States Paralympic Track and Field Team and a licensed occupational therapist.
Everyone should have an avenue for being social, active and healthy, Skinner said recently.
"Growing up, we all had access to PE and community sports. But if you are disabled and your community doesn't offer that, you have nothing. It's so great that Brian is willing to do that."
Having parasports available doesn't only benefit the athlete but their family, as well, said the organization's development director, David Greig.
"At practices, if there are extra wheelchairs, their siblings, their parents can jump in and compete. That's how you sustain a program in the early years."
A program can be launched for as little as $5,000, the two said.
"The great thing about adaptive sports is there are a lot of grants and opportunities, as long as you can get access to a gym and people are committed to showing up on a consistent basis," Skinner pointed out.
When ParaSport Spokane started out, there were eight athletes and the organization borrowed equipment from a rehabilitation center. Now, Greig said, there are more than 50 chairs for use and greater understanding of who can participate.
"A lot of people think it is only for full time wheelchair users, but it is a wide variety of people with issues, like cerebral palsy or someone with scoliosis. It can be anyone with a physical disability."
More than 70% of the athletes on their roster walk without aid of any sort of device, Skinner said.
The greater barrier to trying out para-athletics is convincing people to give it a go, she explained.
In the able-bodied world, people are often willing to try out a new activity. It's the opposite for many folks living with a physical disability, Skinner noted.
Families usually have to lean in to get someone out on the gym floor, she said.
"More than 80% of our group did not come willingly. It takes a lot of encouragement; you are asking them to go to something they don't know about and it is scary. It can take six months for them to get comfortable, for them to understand they are not alone," Skinner said.
That persistence can pay off, however.
"There are wheelchair basketball teams at colleges and you can get scholarships. And that builds toward para-national or paralympics teams. And you don't know unless you try," Skinner said.
That's just what Duke is asking — that people come on Sept. 18 and try the idea on for size, no matter what age or physical disability.
Even if full participation isn't possible for someone, solutions and work-arounds can be explored, he said.
He's already envisioning a future where parasports games become part of what brings local folks out and visitors into Walla Walla, like the YMCA's Peach Basket Classic street basketball competition, Duke said.
"I know we have at least a handful of athletes, but it's hard to tell who's been missed out on for lack of opportunity."