'Probable' monkeypox case detected in Walla Walla County | Health Fitness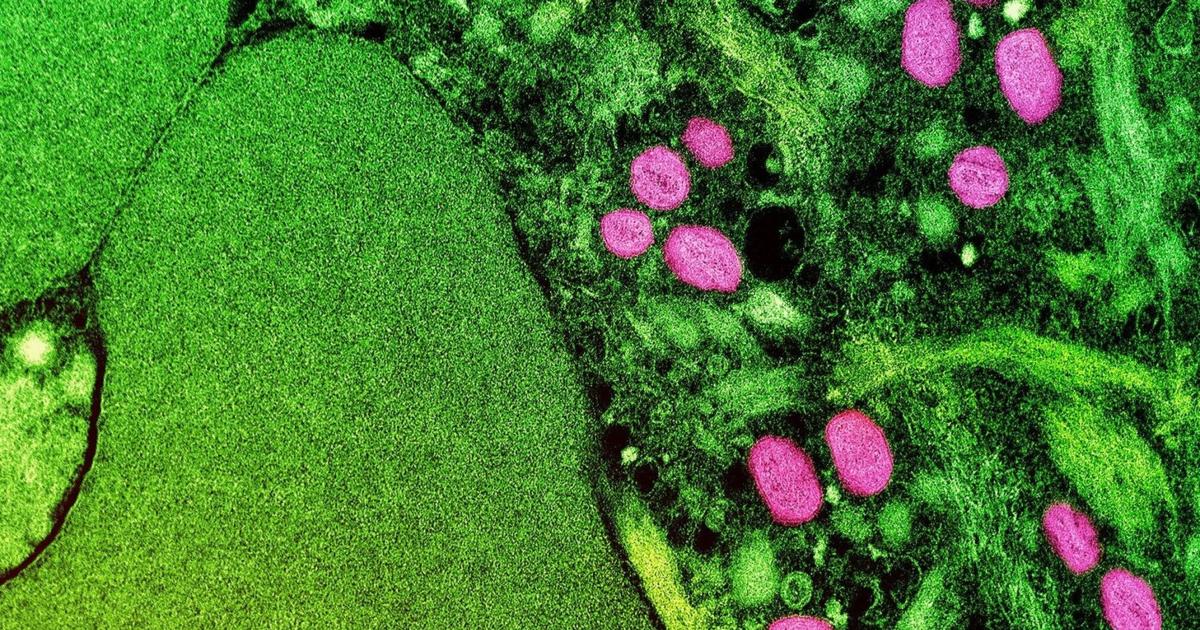 Monkeypox has landed in Walla Walla County, most likely.
Department of Community Health officials said on Wednesday, Aug, 24, that a "probable" case of the virus has been detected in a resident here, about three months after it first appeared in Washington state in a King County resident.
The debut "MPV" case here is in a man who has not been hospitalized for the illness but who is isolating at home.
Local infectious disease trackers are working to identify anyone who may have come in close contact with the man.
Those who have been exposed could be eligible for the monkeypox vaccine for post-exposure mitigation measures, said Dr. Daniel Kaminsky, public health director.
The disease is rare and overall risk of the virus to the general population remains low, local health officials said.
Symptoms can include the following:
Fever
Headache
Muscle aches
Swollen lymph nodes
Chills
Exhaustion
Rash that can look like pimples, appearing on the face, inside the mouth and on other parts of the body.
"The Walla Walla County Department of Community Health, working in concert with our community partners, is poised to respond accordingly to all types of communicable disease to safeguard our county," Kaminsky said.
In the past three or so weeks, the numbers of MPV cases in the state have nearly quadrupled, according to Department of Health data. While 109 cases were identified as of late July, by 3:30 p.m. on Wednesday, 392 cases of the virus had counted.
King County, with 2,317,700 residents, has reported 318 cases. Walla Walla County's next-door neighbor, Benton County, currently has two cases.
Most confirmed cases in Washington are through local transmission rather than contact through travel, the state Department of Health said.
Monkeypox is a viral zoonosis, a disease transmitted to humans from animals, with symptoms similar to smallpox, albeit less severe, noted Seattle Times reporter Alison Saldanha.
"Endemic to Central and West Africa, monkeypox has been spreading rapidly and widely since May through human-to-human transmission — especially sexual contact — in countries where it is uncommon. On July 23, with over 3,000 cases detected in 47 countries, the World Health Organization declared it a global emergency."
Washington residents can call 833-829-HELP for the most updated information on MVP in 240 languages.The DOH has activated its Incident Management Team to dedicate its time and efforts to the growing cases of MPV.
Through an ongoing partnership with Washington 211, call takers will answer questions about MPV risk factors, vaccine information, testing and treatment from 6 a.m.-10 p.m. Monday, and 6 a.m.- 6 p.m. Tuesday through Sunday.
"As we navigate the MPV outbreak in Washington state, we cannot underestimate the need for our community members to address their questions and concerns," said Dr. Umair Shah, Washington's secretary of health.
Officials say the best thing people can do to protect against MPV is to know the risks and take precautions.
Anyone who has close contact with a person with an infectious rash can get MPV; it is not exclusive to any community.
The disease can also spread through touching objects, fabrics and surfaces that have been used by someone with MPV, and through contact with respiratory droplets during prolonged face-to-face contact.
Experts advise anyone with an unexplained rash to cover it, avoid skin-to-skin contact with others and see a health care provider to determine what testing and treatment may be available.
If you've been exposed to someone with MPV, contact a health provider or your local health jurisdiction to discuss whether you are eligible for vaccination. More information is available on the Washington State Department of Health MPV information page.
Health experts say controlling the outbreak in Washington is possible. MPV is mostly spread through close, skin-to-skin contact, and is less likely to be spread in the air.
The plan is that public health departments will help control the disease by rapidly identifying cases, providing information to the public and helping those who are infected know what to do.
Vaccinating those who have been exposed to MPV and who are the highest risk of infection is another important control strategy.
However, given the current limited supply of vaccine, people should consider changing some behaviors that put themselves and others at risk, according to the Centers for Disease Control and Prevention. Such changes will help slow the spread of monkeypox until vaccine supply is adequate.
"Reducing or avoiding behaviors that increase risk of monkeypox exposure is also important when you are between your first and second shots of vaccine," federal health officials said.
Make a habit of exchanging contact information with any new partner to allow for sexual health follow-up, if needed.
Talk with your partner about any monkeypox symptoms, and be aware of any new or unexplained rash or lesion on either of your bodies.
If you or your partner has or recently had monkeypox symptoms, or you have a new or unexplained rash anywhere on your body, do not have sex, and see a health care provider.
In some cases, symptoms may be mild, and some people may not even know they have monkeypox, CDC experts said.