The 70s And 80s Eye Shadow Shade That's Back With A Vengeance In 2022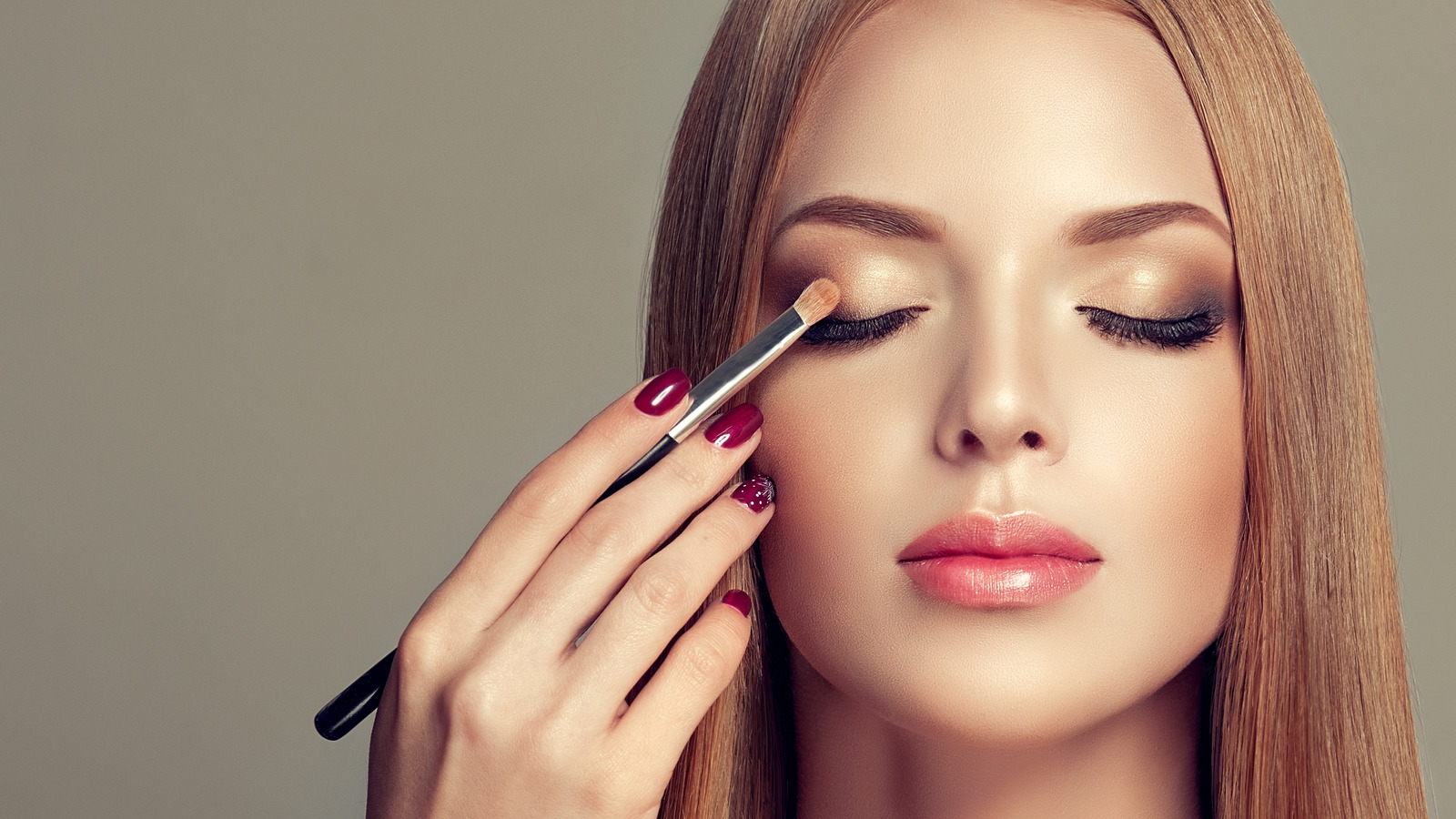 From the 1960s to the 1990s, people could not get enough of baby blue eyeshadow. We have the one and only Barbie to thank for bringing this softest shade of blue eyeshadow to the eyes of budding fashionistas worldwide; the blue-lidded collectible children's doll made its debut in 1959 and quickly became something of a trendsetter (via V Magazine). From there, celebrities like Twiggy, Elizabeth Taylor, and even Aaliyah would further popularize the eyeshadow shade by wearing it on-stage and on the big screen.
Today, blue eyeshadow has made its way back into our hearts with a vengeance, and there's a reason for our interest. Like decades before, celebrities are taking the reins when it comes to setting bold fashion trends. Season 2 of HBO's "Euphoria" served audiences some majorly jaw-dropping makeup looks that had fans of the show hurrying to Instagram to share their thoughts on. According to Seventeen, blue was the color that really made an impression with viewers. Most of the main cast has been shown rocking baby blue eyeshadow during the show, so it's no wonder we're keen to recreate that look.