The changing face of the FIFA World Cup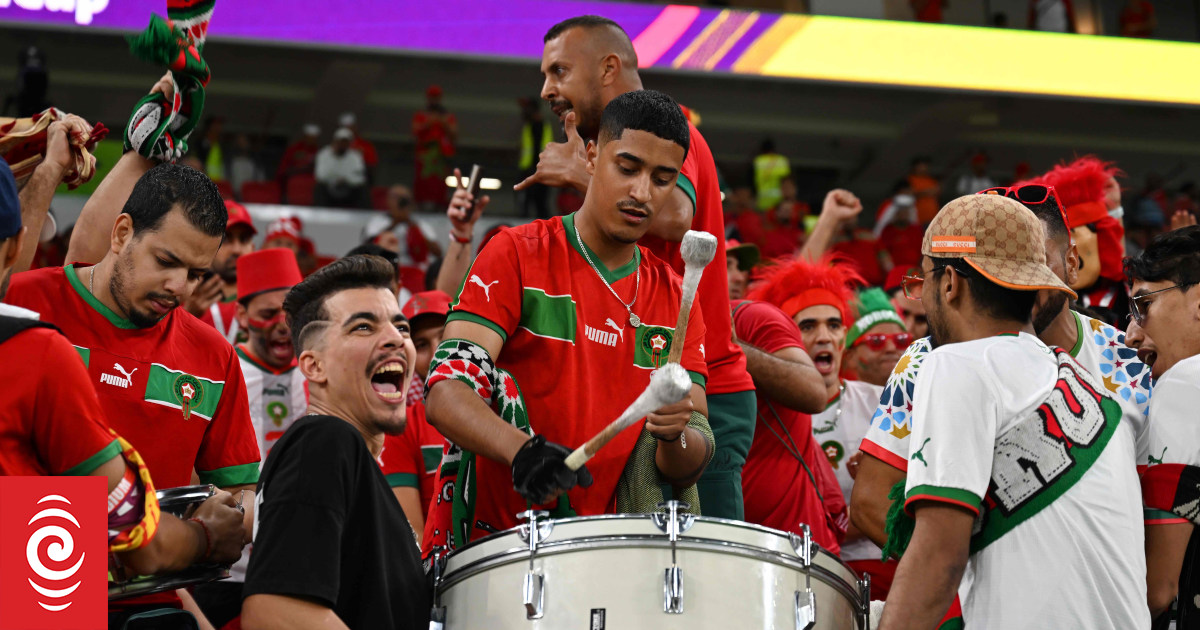 By Coen Lammers* in Doha
Cramming yourself into a heaving Qatar metro with thousands of football fans from around the world, it is clear that the global face of football is changing.
In recent past, major tournaments were dominated by European fans with smidgeon of South Americans, but the 2022 FIFA World Cup has continued a trend that started in Russia with the streets filling with delegations from every continent and every ethnicity.
Not that long ago, events like these were limited to the wealthier nations, mainly from Europe, but the increased mobility of populations, cheaper air travel and increased wealth in developing countries has brought events like the FIFA World Cup within the reach of nations from every continent.
Combine that with the location of the 2022 event and reluctance of many European fans to support the tournament in Qatar, and suddenly the stadiums are filled with fans from every other continent, especially from Arab countries.
Awarding the World Cup to Qatar has been hugely controversial because of a shady bidding process, the country's human rights record, but also the lack of football culture in the emirate.
Despite having the most expensive preparation of any national team in history, the Qatari team this week exited without scoring a goal and the locals soon lost interest. In the final match against the Netherlands the organisers even rushed in busloads of migrant workers to fill up the empty stands at Al Bayt Stadium.
It is tempting to smear the rest of the region with the Qatari disinterest, when in fact the other Arab nations, as well as neighbours Iran, and their fans, have brought an infectious passion and pride to their home tournament.
The constant roar from a wall of Iranians against the United States was spine-tingling, while Saudi tears were flowing freely as their fairy tale run came to an end against Mexico.
The Mexican fans have set the benchmark for enthusiasm in recent World Cups, but they were evenly matched by the Saudi masses from across the Qatari border in their showdown at Lusail Stadium.
The excitement of thousands of Moroccan and Tunisian supporters has also been wonderful to experience, even when their enthusiasm at times borders on the unhinged.
"We have been crap," said Yassine, a Tunisian shop assistant in a Doha mall, who forked out around $NZ400 to see Tunisia's last game against France.
"But I'm not going. We were so bad against Australia, so I will never support them again."
Thankfully, Yassine and other Arab fans can continue their World Cup party for at least a few more days after Morocco surprisingly won Group F ahead of much-fancied 2018 semi-finalists Croatia and Belgium.
With Saudi Arabia, Qatar, Tunisia and Iran all eliminated, the Atlas Lions can expect the full support of every Arab in Qatar and beyond, who have truly embraced the tournament.
The entire Arab world is present in Doha with supporters and media from the competing countries but also from Lebanon, Iraq, Jordan, Oman, Algeria, Egypt, Kuwait and other Gulf states.
"We are incredibly proud to have the World Cup in the Arab world," says Australia-based Iraqi journalist Rafeq Alokaby.
"I am proud to see how well everything is organised in Qatar, and it is great to see fans from around the world come here to celebrate football, and not just the Arab fans," smiles Alokaby.
Along with the Arab fans, the malls and streets of Doha have also been filled by colourful Latino supporters.
Mexican media reported that an estimated 130,000 Mexicans made the journey, many with entire families in tow, so their first-round exit could be a blow for the Doha hospitality and retail industry as well as the atmosphere inside the stadiums.
For many South Americans, this World Cup is a trip of a lifetime and like most other visitors, the cost of travelling and staying in Qatar has been a significant hurdle.
But where there is a will, there's a way, as demonstrated by Mauricio and band of brothers from Boca, a poor neighbourhood in Buenos Aires, and the home of Boca Juniors, the boyhood club of Maradona.
Mauricio explains how he and his friends have also attended the last two World Cups in Brazil and Russia, despite coming from an economically deprived background.
"We are not poor, but we all have very ordinary jobs," said Mauricio, whose mates have played in the same football team in Boca since they were little boys.
"Football is the most important thing in our lives and the World Cup is the most important thing in football, so we started saving as soon as we came back from Russia.
"Qatar is pretty expensive, but what can you do? It's the World Cup," laughs the Argentinian, while raising his hands to the air, as if that final statement justifies any decision or any expense.
Mauricio explains how the group has been piling into a small apartment in Doha to keep the cost down, and to save money for expensive Qatari beers, but still had a bit of explaining to do back home.
"Many of us have families and young children, so it is not easy to find the money to come here. But it's only every four years, and I have a very nice wife."