The great reopening of China?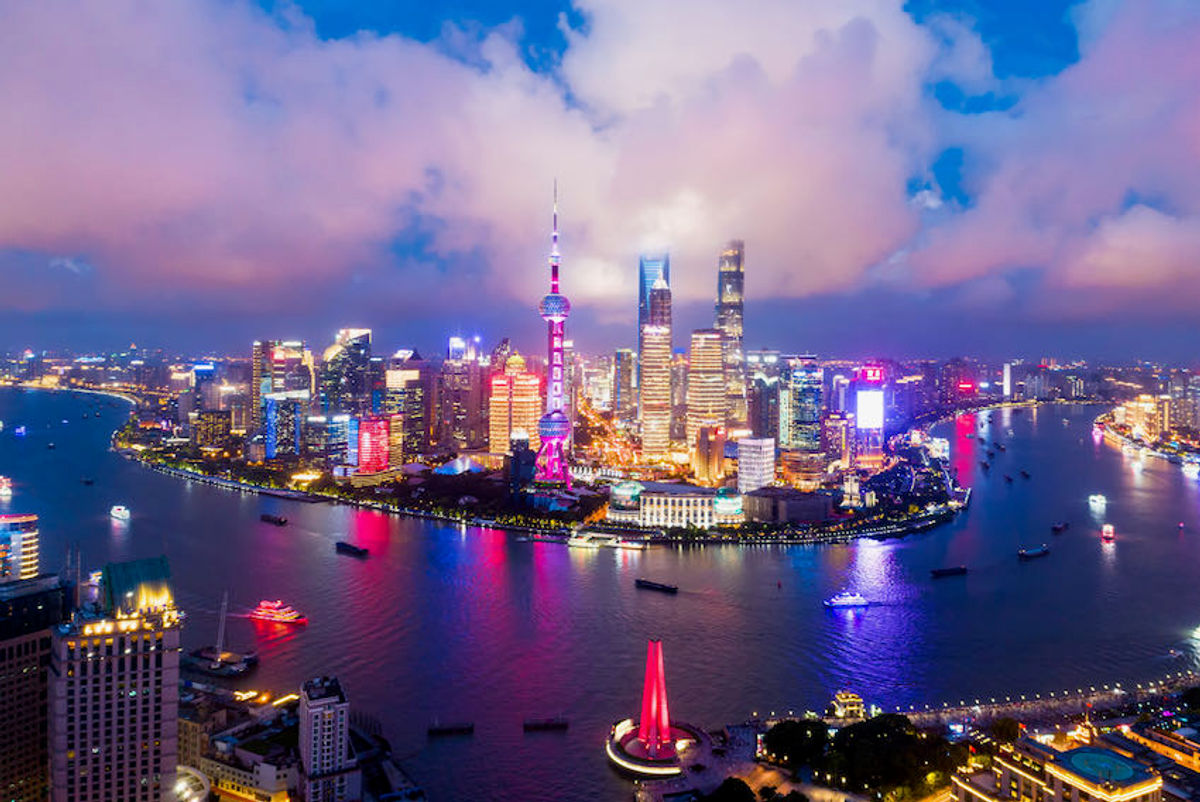 The Year of the Rabbit, which began in China this week, is associated
with positivity, caution, intelligence, deftness and self-protection. These are
all virtues multinational travel managers will require as they navigate their
travellers' return to the world's second-largest economy now it has finally
reopened after three years of Covid-induced isolation.
Although entering China without quarantine has been possible since 8
January, resuming business travel there remains fraught with challenges: a wave
of coronavirus infections following abandonment of the country's zero-Covid
policy; testing restrictions and other bureaucratic hurdles; and painfully high
air fares.
It also remains to be seen how much appetite there is for business
engagement between the West and China in 2023. Since China effectively shut
itself off to the outside world by introducing draconian quarantine
requirements in early 2020, diplomatic relations have soured over numerous issues
– Xinjiang, Hong Kong, Taiwan and Russia to name but a few – although President
Xi Jinping has accompanied the scrapping of the zero-Covid policy by adopting a
distinctly more conciliatory tone towards the West in recent weeks.
Nevertheless, some businesses remain wary about returning to China. "Our
company as a whole is very cautious and I'm not hearing of any appetite to be
the first to get colleagues into or out of China any time soon," one travel
manager told BTN Europe.
In spite of these uncertainties, there is already evidence of a revival
in international travel in both directions. The National Immigration
Administration of China reported that between 8-12 January its agencies
inspected an average of 490,000 entry and exit personnel per day. That was an
increase of 48.9 per cent compared with before travel restriction policies were
lifted, although still three-quarters less than the same period in 2019.
Albert Zhong, CWT's Beijing-based general manager for China, said top
inbound markets for bookings so far have been the United States, Germany,
United Kingdom, Switzerland and the Netherlands.
Within China, corporate travel professionals are optimistic. "China
is ready to welcome visitors," said Zhong. "Everything is returning to normal.
We don't think the current situation of limited capacity and high prices will
last for long – just a couple of months. Things will definitely get better in
the second quarter of this year."
BCD Travel managing director for Greater China Jonathan Kao, based in
Shanghai, agrees. "People want to get back to normal and start doing business
again," he said. "Because of the news media, people are worried about the
[Covid] situation, and whether it is dangerous here. It's not dangerous but
there is likely to be a wait-and-see approach. I think by March and April there
will be a lot more traffic coming in."
---
Inbound travel will recover slowly as the country is recording high infection levels… businesses will be conservative in exposing their travellers to that risk
---
Western governments are suspicious of official Chinese reporting on
infection and mortality rates, and there are concerns about how significantly
the situation may be worsened by up to 300 million inhabitants travelling for
the two-week Spring Festival that began on 22 January. According to Claudia
Gualdi, travel intelligence data team lead at travel risk consultancy Riskline,
doubts about transparency had persuaded 28 countries as of 18 January to
enforce pre-departure testing and other measures on outbound travellers from
China. China has retaliated with reciprocal restrictions on inbound visitors
from those countries, and has even halted all visa processing for visitors from
Japan and South Korea.
"We believe that inbound business travel will recover slowly as the
country is recording high infection levels once again and businesses will
likely be conservative in exposing their travellers to that risk," said Gualdi.
"If the trip is not essential the trend is to postpone it until spring to avoid
infection and the issues relating to visas, bureaucracy and Covid
requirements."
Anu Kuchibhotla, head of hotel practice for Amex
GBT Global Business Consulting, also expects corporate travellers to
exercise caution. "It's like we've moved five steps forward but two steps
back," she said. "If I'm coming back to the UK and I'm required to do testing,
do I want to risk getting stuck in China? I suspect there won't be a big bang
of travel. It will likely be a trickle effect."
Travellers eager to enter China sooner rather than later also face severely
limited availability of flights and ultra-high fares as a consequence. Earlier
this month, Chicago-Beijing return in business class, for example, was
$35,000-$40,000, according to Zhong. "Fares have not moved that much for this
month but we are seeing prices begin to come down for forward bookings,
especially March and April, because of additional capacity," said Kao.
Since the beginning of the year, airlines have submitted numerous applications
to the Civil Aviation Administration of China for resumption of services,
generally in March and April. As an example, Kao cited Shanghai-Sydney, which China
Eastern is upgrading from a daily to a weekly service. Even so, he warned,
fares are "still much higher than 2019. I think we will see an additional
lowering of the price, probably in the second half of the year."
According to Kao, capacity increases on international routes will be added
overwhelmingly by Chinese carriers, which did not lay off staff during the
pandemic and are ready to return aircraft to their former route networks. Western
airlines, in contrast, have redeployed their aircraft all over the world while
China has been shut.
Domestically, flights now exceed 10,000 per day, said Zhong, about 20 per
cent down on pre-pandemic levels. Kao reports that Cathay Pacific is expanding
to 60-plus flights per week from Hong Kong to mainland China. Hong
Kong-Shanghai is back to 18 flights weekly, up from one per week in November
2022 but still well down on the pre-pandemic norm of 12 daily.
On the accommodation front, the situation is far
rosier for business travellers. Kao said that although a few independent hotels
went bust and many closed floors within their properties, availability remains
excellent. And whereas flying is expensive, accommodation, for now, is the
opposite, owing to supply exceeding demand. "Rates are starting to increase but
they remain much lower than 2019 levels," said Kao.
UP AND AWAY
Will the return of Chinese outbound travellers inflate hotel rates worldwide?
Chinese travellers spent $255 billion outside their own country in
2019, way ahead of second-placed USA on $132 billion, according to the
World Tourism Organization. "As the world's biggest spender on
international travel – by some margin – China's reopening could have
significant impacts on global travel, further pushing up hotel rates in
the world's top business cities," said Anu Kuchibhotla, head of hotel
practice for Amex GBT Global Business Consulting.
"The return of just a fraction of Chinese demand could put upwards
pressure on global hotel prices. A lot of it will depend on visa
requirements. Keep an eye on which countries are imposing visa
restrictions and how China is responding to that."
Bureaucracy
could deter the return of Chinese travellers for at least a few months
yet. "It is more complicated for China because there is very little
visa-free travel for our citizens," said BCD Travel managing director
for Greater China Jonathan Kao. "Most places you go you need a visa.
Many embassies in China were closed in December through the Covid
outbreak, so there's a pretty big backlog of applications to go
through."
CWT China's top outbound destinations for the first
week of January were Hong Kong, the USA, Singapore and Japan. "Every
week we are seeing an increase of 20 per cent in outbound bookings,"
said general manager for China Albert Zhong. "Bookings for the last
three years were less than five per cent of pre-Covid levels but in just
two weeks we have reached about 30 per cent. China can rebound faster
than other markets."
However, another inhibitor on the resurgence
of outbound Chinese travel is low airline capacity and attendant high
fares. CWT data shows the average ticket price to the UK and Singapore
remains double what it was pre-pandemic, while the USA and Germany are
50 to 60 per cent higher.