What is Tyler Stanaland's 'Ranch water' on Selling the OC?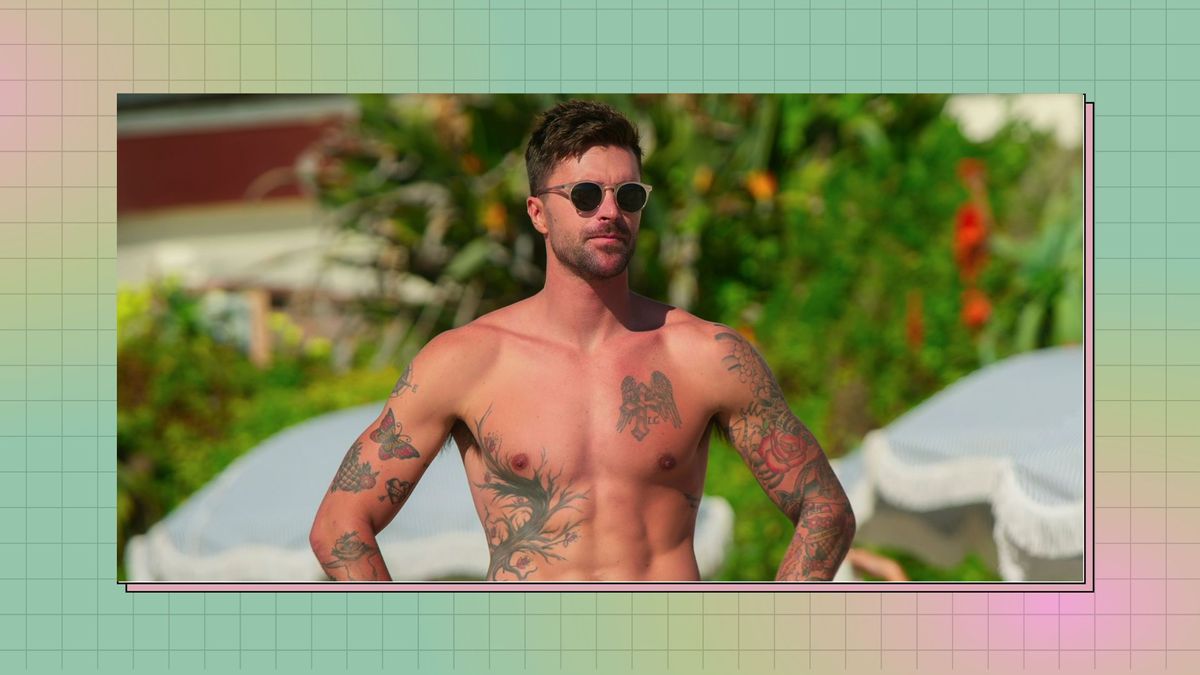 While binge-watching Netflix's new reality real estate show, Selling the OC, viewers (us included) were left baffled by Tyler Stanaland's' Ranch water' drink order. So to dispel all the mystery, we've found out exactly what the tangy drink entails.
The drink in question came to our attention during a particularly awkward conversation between Kayla and Tyler in episode six, as Kayla apologized for trying to kiss him twice—despite Tyler being married to actress Brittany Snow.
While it was all very dramatic, we couldn't help but get distracted as Kayla ordered a glass of rosé and Tyler a 'Ranch Water'—thankfully it seems we weren't the only ones out of the loop, as searches for the drink soared, with fans wanting to know exactly what goes into the puzzling cocktail.
Clearly, it's a fave amongst Orange County residents and it's not hard to see why—it sounds like the perfect summery tipple…
What is a 'Ranch Water'?
According to A Couple Cooks (opens in new tab), 'Ranch Water' is a Texas-style cocktail made from tequila, lime juice and Topo Chico—a brand of sparkling water from Mexico.
Think of it as a sort of cross between a margarita and a hard seltzer. Supposedly its name was coined by a Texan Rancher, though no one knows for sure. What we do know however is that it sounds (and looks) downright delish!
How to make a 'Ranch Water'?
To mix up your own Selling the OC-inspired beverage, the recommended ratios are:
Two shots of Tequilla (whichever brand you prefer)
The juice of one lime
Topped off with a tonne of ice and half a cup of Topo Chico (or any type of crisp sparkling water—though Topo Chico is deemed the best for the cocktail)
Mix it all up, garnish with a slice of line and you've got yourself a refreshing drink—though sadly for most of us, we don't get to enjoy it on the terrace of a multi-million dollar beach pad…*sigh*