Who is Haris Namani? Love Island 2023's youngest islander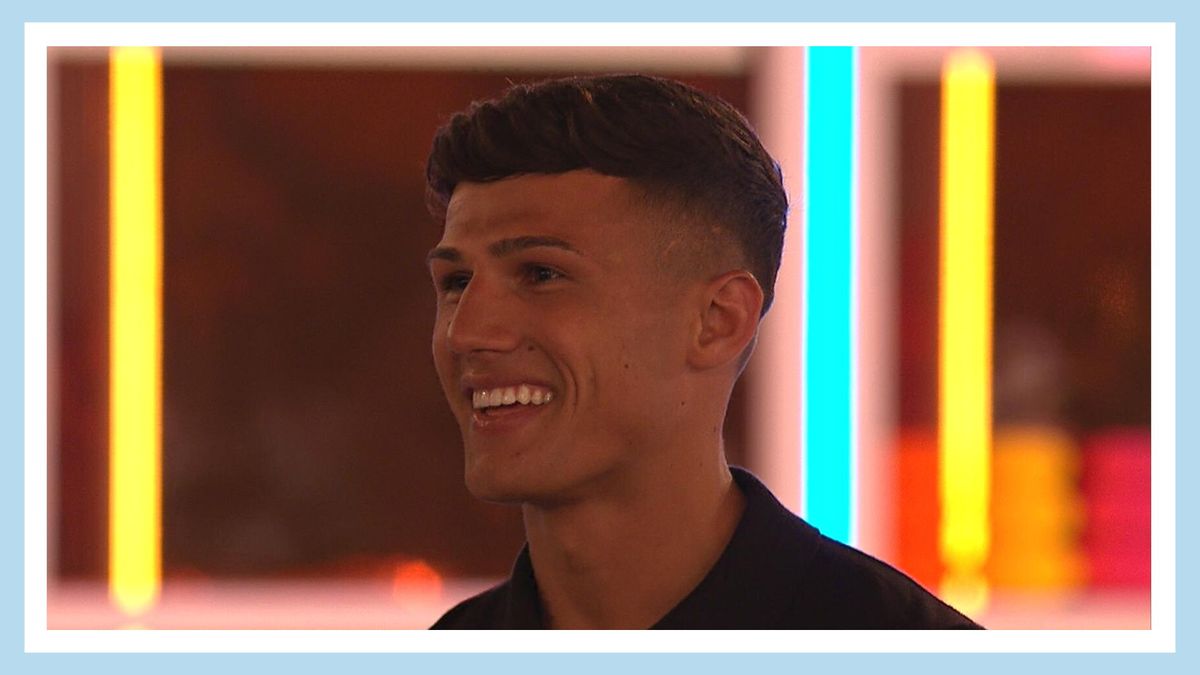 Wondering about Haris Namani? Love Island 2023's resident boxer and so far, youngest contestant, is piquing the interest of viewers. So, here's everything we know about him so far—from his boxing career to how his journey in the villa is going so far…
While we've already sussed out the likes of TikTok famous Will Young, science teacher Kai Fagan and MUA, Lana Jenkins, some fans have some burning questions about Haris—especially after his dramatic row with fellow islander Shaq, and all the Love Island 2023 memes that ensued. 
So, as we continue to get to know our new winter Love Island cast during their hunt for love in South Africa (where Love Island is filmed), here's the lowdown on Haris…
Who is Haris Namani?
Despite claiming he had never been in a relationship, Haris has jetted to the villa in hopes of finding a girlfriend, but what do we know about his life IRL?
What is Haris Namani's age?
Haris is 21 years old, making him the youngest, so far, out of all of the 2023 contestants. He's currently coupled up with actress and ring girl, Olivia Hawkins who is the oldest islander at 27. 
Despite his young age though, he's actually not the youngest islander we've seen on the show—with Love Island facing some backlash after 19-year-old Gemma Owen's joined the Love Island 2022 cast.
What is Haris Namani's boxing record?
Haris, who claims his mother thinks he looks like football legend Christiano Ronaldo worked as both a TV Salesman and boxer before entering the villa.
According to TalkSport (opens in new tab), while his boxing record is unknown, he does train at the Steel City Gym in Sheffield which is home to a number of notable names in the boxing circuit. 
From the looks of his Instagram, he's fought in a number of amateur fights and has shared a number of boxing workout clips.
Haris Namani's Love Island journey so far:
As it stands, Haris is currently coupled up with Olivia, after previously being paired with Anna-May. 
While Haris and Olivia seem to be getting to know each other, with Olivia choosing him in the first recoupling—after bombshell Zara stole Tom (the Olivia and Zara drama is wild!), things still seem a little rocky, as Olivia also still has feelings for Tom and worries Haris isn't mature enough for her. It's safe to say, Haris has found himself in quite the love square between Olivia, Tom and Zara.
The boxer has also had some beef with fellow islander Shaq, after he asked how David's kiss with Tanya was after a tense game of Beer Pong.
Shaq didn't take kindly to his questions, dubbing him a 's*** stirrer' before the other male islanders separated them before tensions rose any further.
The pair then attempted to patch things up, but the chat resulted in Haris telling Shaq not to "dad" him.
While it's still early doors—a famous Love Island quote, you need on your radar—fans are predicting Olivia and Tom could still be very much on the cards…