Wicomico Co. Meals on Wheels Serving Pets | Latest News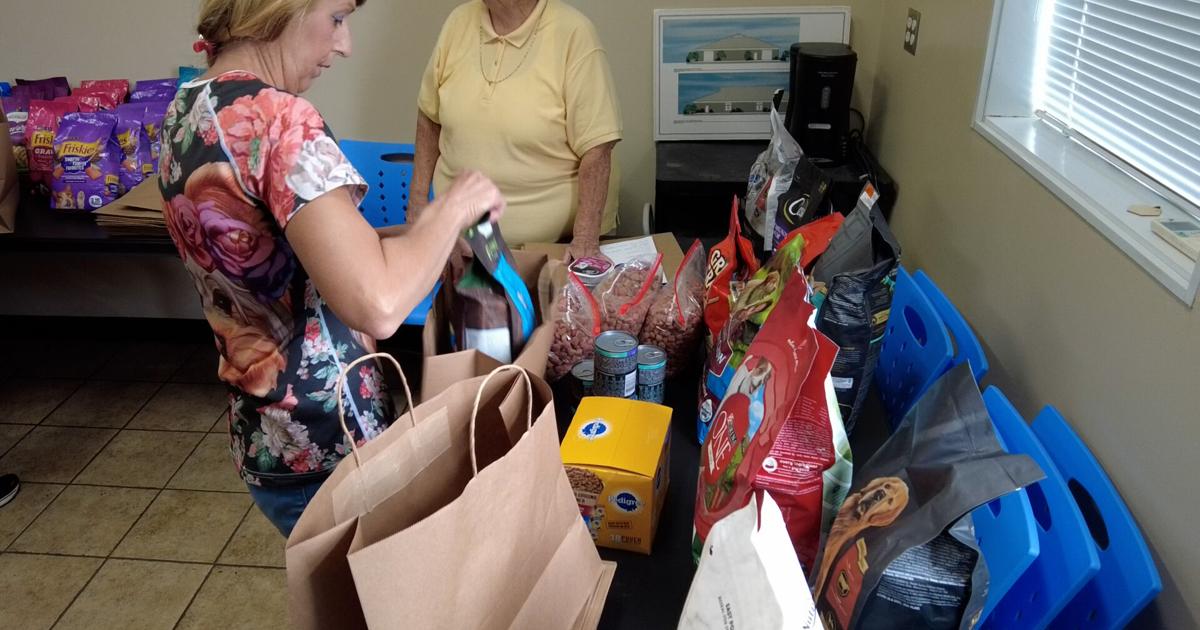 SALISBURY, Md. – During the COVID pandemic, Meals on Wheels clients, who are often isolated folks, turned to their pets for comfort and companionship during the increasingly stressful time.
In addition to their regular mobility challenges, it became more difficult to find various products, including pet food.
Meals on Wheels delivery staff, who are often the only folks their clients see in a day, saw them making sometimes unhealthy sacrifices for their four-legged loved ones…
"We were finding out when we delivered the meals that sometimes their meal tray was on the ground and we were finding out that they were sharing the meals with their pets," said Joe Ferraro, the Home Meal Delivery Coordinator for Meals on Wheels in Wicomico County, based at MAC, Inc. in Salisbury. "They were very stressed out, couldn't afford the meals, they couldn't get out to the store to get the meals, the couldn't find the meals, the kind of pet food that they needed."
On year ago, Wicomico County Meals on Wheels partnered with the Salisbury Maryland Kennel Club to secure a grant for a pilot program to include pet food with Meals on Wheels deliveries.
The program, called Meals on Wheels Loves Pets, now includes more than 100 pets, and is growing.
Grant funding for the pilot program has ended, and given its growing popularity, wants to keep the program going. They need help from the community, though.
"For some people, it's almost life-changing knowing that they are not alone," said Peggy Bradford of the Salisbury Maryland Kennel Club. "There are folks out here they've never met that are interested in their well-being, and their pets' well-being. It's been a great reception."
Because the Meals on Wheels program funding only supports meals for people with mobility challenges, donations from the public are needed to keep the pet food program running.
Many of the pets, though, have their own specific dietary needs, to organizers are respectfully asking folks who want to help the Meals on Wheels Love Pets program not to donate food, but money that will be used to buy the specific pet foods needed.
The program is also currently limited to Meals on Wheels clients in Wicomico County with cats or dogs.
To make a donation, or to find out more about how other ways to help out the Meals on Wheels Love Pets program, visit MAC Inc. online, or call 410-742-0505 and ask for the Meals on Wheels program.
You can also contact the Salisbury Maryland Kennel Club online, or call 410-548-2110.
If writing a check or money order, be sure to include "Meals on Wheels Loves Pets" in the memo section to ensure your donation goes to the Meals on Wheels Loves Pets program.